Glass workshop for kids
Glass Worksちゅき
Glass workshop for kids (ages 3-7)
Thank you for watching GlassWorks Chuki's "Glass Experience and Procedure".
Use the following steps to think about the image of the work you will create by that day.
I'm looking forward to seeing you.
Reservations are required for the glass experience.
Please tell us your desired experience, number of people, and time from "Reservation Form".
If you have any questions or inquiries, please contact us using this form.
Prices : Simple square design 5,580 yen (tax included)

Heart or tropical fish shape design 6,170 yen (tax included)

Production: Key-chain, Necklace

Production time: 15 minutes

Delivery time: within 10days after the finished work

postage domestic: ¥ 550; overseas: ¥ 1,000 ~
A special glass workshop where children can make key chains and necklaces on their own.
Some notice at the day
A. Please ask the person in charge if you are unsure of what to do.
If you continue working on something without asking for help, your project may not come out properly.
B. We will fire your work in our kilns for you and attach with metal fittings.
C. The finished work will be delivered without 10 days.
How to make glass for kids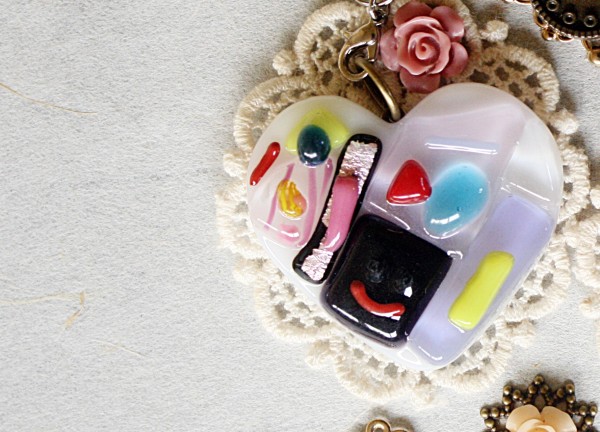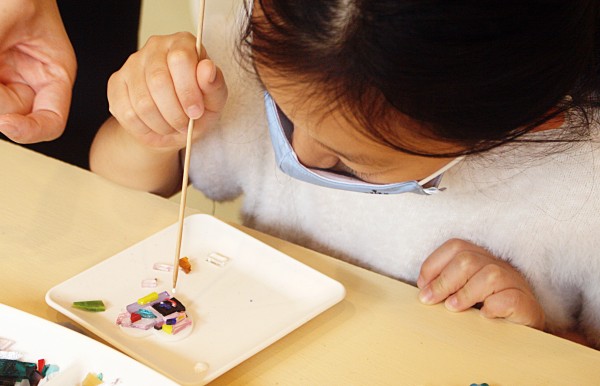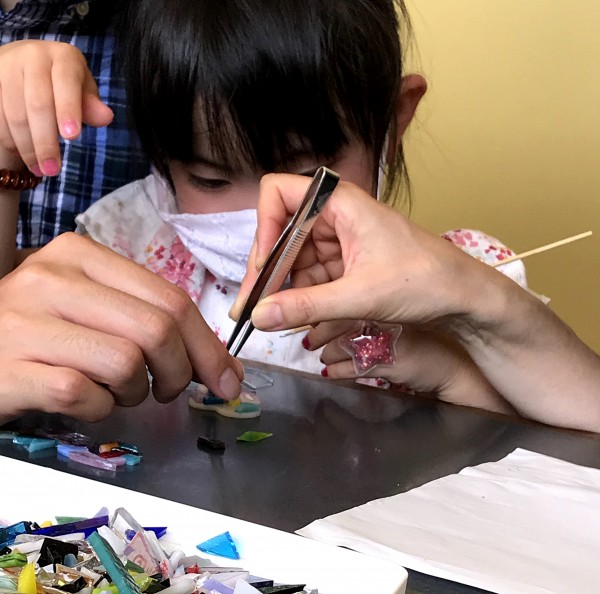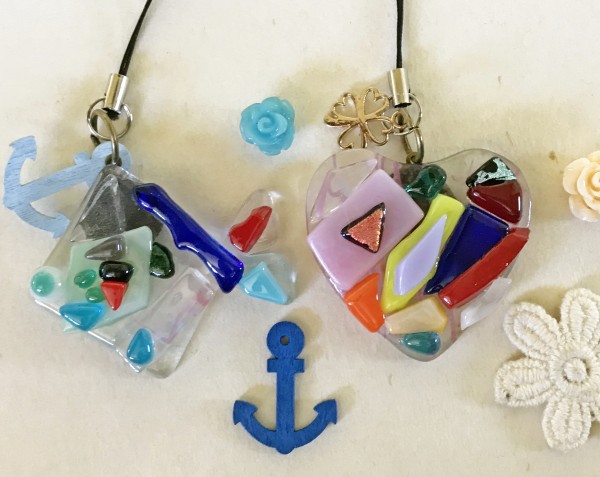 Ryukyu glass star sand experience